Okay, I posted a couple of ATF letters and a guy sent me a message asking if I had the letter specifying that an AR pistol can be built from an AR receiver that was transferred as a receiver and never assembled as a rifle. It just so happens I did save that one back when I built a couple of AR pistols a few years back. I like to have the letters of anything someone may ask about and keep them in my case with the weapon when I take it shooting. At any rate, here is the ATF letter in case anyone else needs it: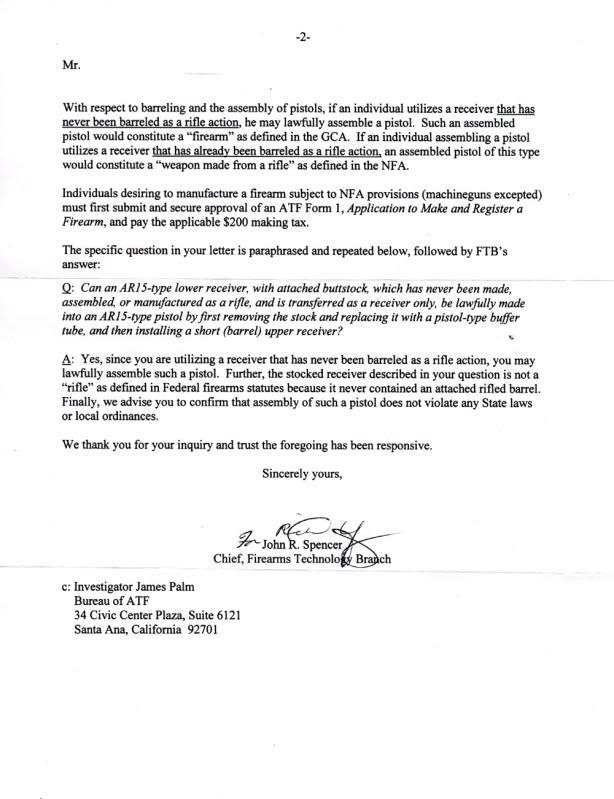 Please note that I am not a lawyer and this should not be construed as legal advice.
---
If you find this post useful, please share the link on Facebook, with your friends, etc. Your support is much appreciated and if you have any feedback, please email me at [email protected]. Please note that for links to other websites, I may be paid via an affiliate program such as Avantlink, Impact, Amazon and eBay.
---
---