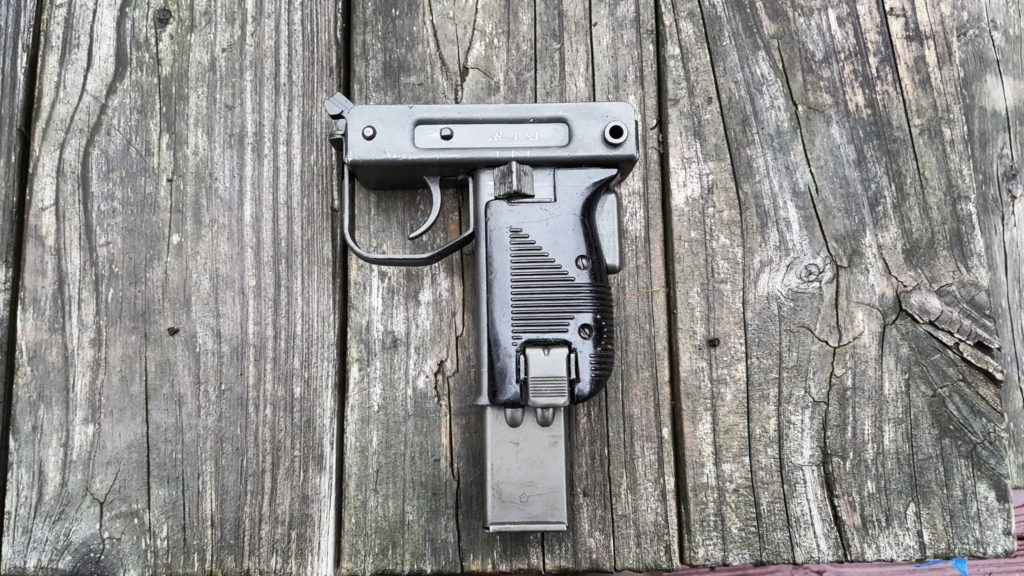 When the Israeli Defense Force (IDF) adopted the Uzi, they had the selector markings written in Hebrew script.  For those of us that can't read Hebrew, I did some digging as to the translation: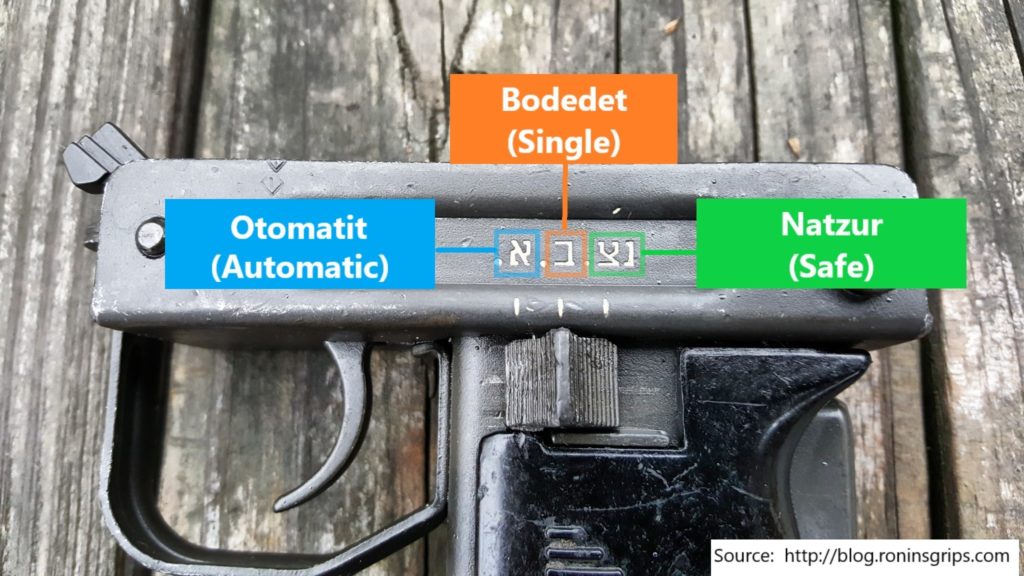 As you can see labelled in the above photo, we have each position marked with the Hebrew term in its romanized form as well as the English translation.
Left position:  Otomatit is fully automatic
Center position:  Bodedet is single fire / semi-automatic
Right position:  Natzur is safe
I hope this helps you out!
---
If you find this post useful, please either buy something using one of the links to eBay and Amazon or click one of the AdNow advertisements. EBay and Amazon you need to buy something, AdNow pays for each link you visit – no purchase needed. Doing so will help us fund continued development of the blog.
---